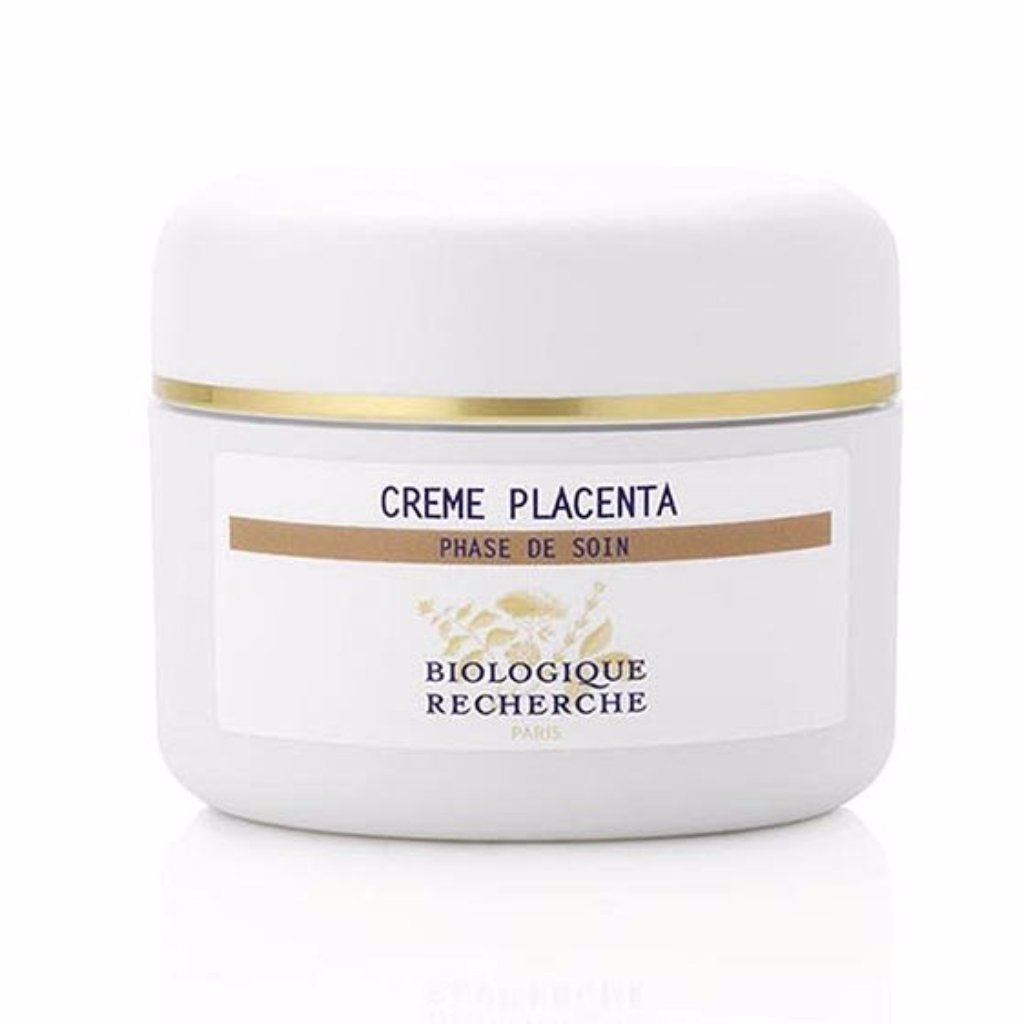 CREME PLACENTA
For post acne skin. Heals acne scars over time, evens skin. Use Biologique Dermo-Purifiante during the day and creme placenta at night for a perfect combination.
This is a restructuring and healing cream for combination skin. Use after Biologique Recherche Serum Placenta, which will help alleviate scarring.
Intense reconstruction of weakened and damaged skin.

Reduces pigment imperfections.

Hydrates the top layers of the epidermis.

Intensive renovating treatment that energizes your skin.

Crème Placenta regenerates the epidermis, providing all the nourishment it needs.

Your skin is revived and your complexion unified.
Note :
Biologique Recherche creams have a special texture that moisturizes without leaving an oily, occlusive film on the skin.
They are easy to apply and rich in active ingredients, providing maximum results with just a hazelnut-sized amount.
To the face, neck and cleavage. Avoid eye contact.
Apply a hazelnut-sized amount of Crème Placenta over all the face, neck and cleavage after previously using the recommended Lotion P50 and Quintessential Serums.
Can be combined with balancing treatment for seborrheic, sensitive skins or with renewing, exfoliating treatment.
For treatment of pigment imperfections, we recommend alternating Crème Placenta with Crème PIGM 400.
Regenerating agents: Cellular Oligopeptide, Specific BR Botanical Complex.
Revitalizing and purifying agents: Yeast Extract, Centella Asiatica Extract.